Expo Mom was first launched in 2008 with a vision of becoming the ultimate trade expo of mom and baby products in Manila. It was a successful and well-received event, with almost 2,000 moms and families in attendance.  With its interactive exhibit, shopping bazaar, onstage activities and the spirit of active and happy moms all in one venue, the event was a true celebration of what motherhood is all about.
(Teaser invites for the very first Expo Mom in 08…)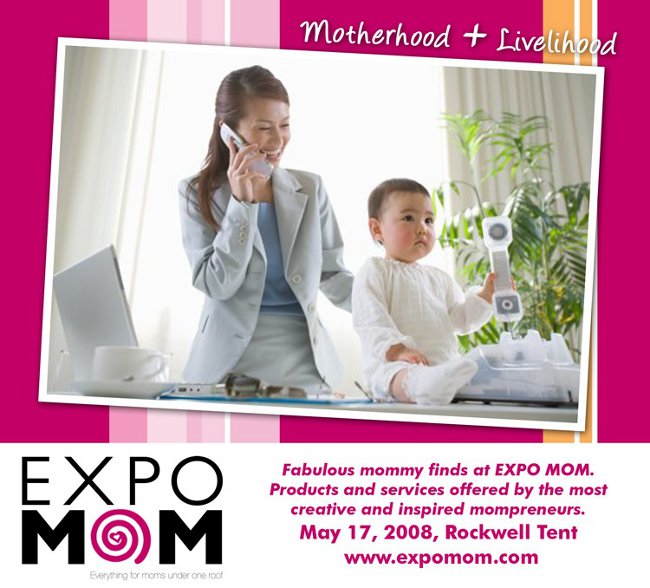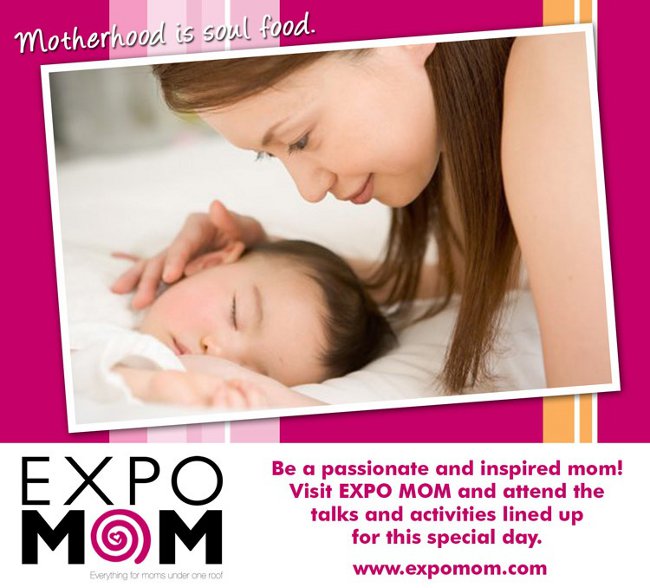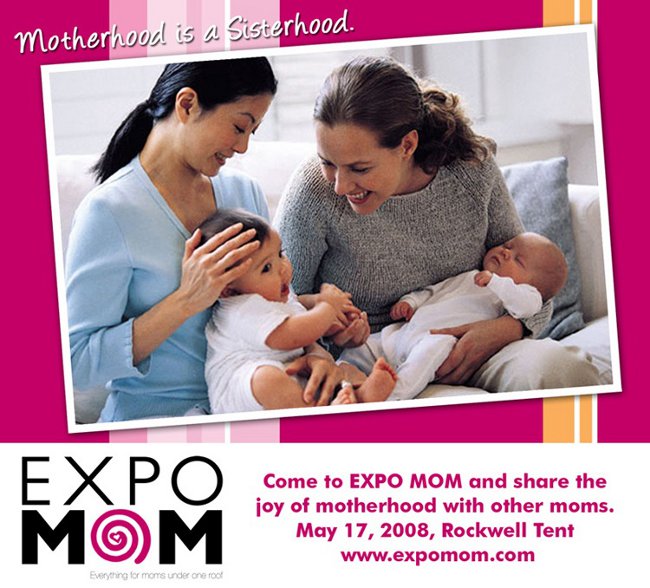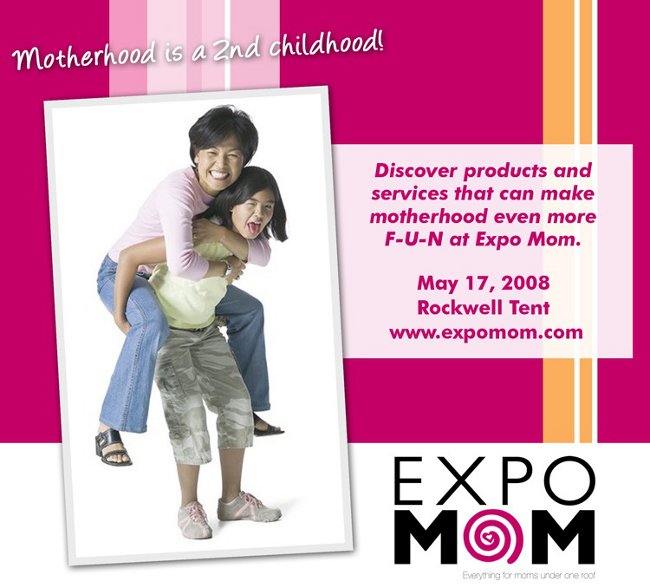 In 2009, Expo Mom focused on celebrating a mother's multi-faceted life by staging EXPO MOM 2008: A Day in the Life of a Mom. The event was again well-attended, and each participant was given an Expo Mom Daily Planner Pad to help her plan her busy days.
On Expo Mom's 3rd year, Mommy Mundo recognized and brought to the forefront the actively growing Mompreneur movement in the country by staging EXPO MOM 2009: THE MOMPRENEUR MARKET.
Later in the year, as its organizers wanted to reach out to more moms, and fulfill requests from moms in the Southern areas of Metro Manila, EXPO MOM GOES SOUTH was held at the Alabang Town Center.
In 2011, EXPO MOM 2011 went nationwide. After Expo Mom  Manila in May, Mommy Mundo brought Expo Mom to Cebu in July then Davao in September.
Nine years later, Expo Mom became an online event in its twelfth year. As a response to the COVID-19 pandemic, Mommy Mundo took Expo Mom online, recreating their flagship event on a digital platform.
This year, EXPO MOM 2021 remains online, giving Mommy Mundo the flexibility to feature international speakers, reach and serve a wider audience, and be a resource to moms on a global scale.