"We've come a long way, and finally, we're nearing the end of 2017!!
At the start of the year, Expo Mom kicked off its celebration of every stage of mommyhood with The Motherhood Journey.
Expo Mom is the banner event of Mommy Mundo, a community of moms dedicated to making motherhood easier, happier, and more fulfilling for every mom. Mommy Mundo's various events and activities are meant to answer the needs of moms, empowering them towards positive action. Since 2003, it has pioneered a variety of initiatives to achieve its goal of #mompowerment.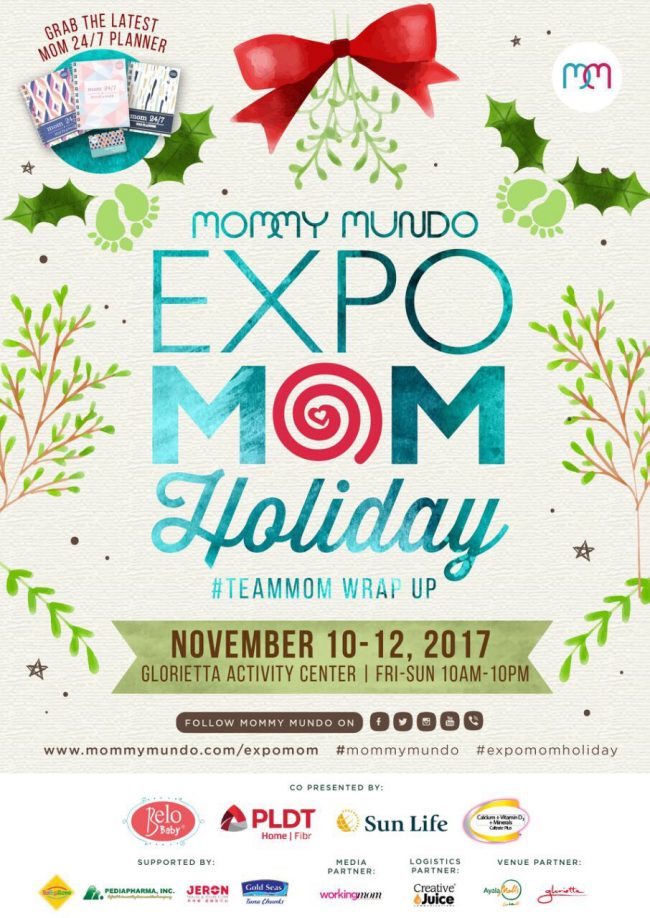 THIS IS IT!! It's our last @expomom for the year and the culmination of our year-long #TeamMom celebration! Introducing #ExpoMomHoliday happening this coming 
November 10-12, 2017
, 
10AM – 10PM
 at Glorietta Activity Center!
Expo Mom Holiday promises to be an exciting event showcasing both practical and whimsical product picks perfect for the coming holiday season as it welcomes new partners and reunites with beloved ones!!
We will be having a #MMRoadtest area where you and your #TeamMom can test out up and coming products, perks for our #MommyMundoPassport holders such as freebies from our #MMPartners!!
Also, we're launching our #Mom247Planners here for 2018!! To the passport holders, all you have to do is go to our community booth and claim your complimentary copy! For those who don't have a Mommy Mundo Passport yet, apply NOW at 
http://mommymundo.com/join
!
Entrance is FREE but we highly encourage everyone to donate to our #MomShare Literacy Projects upon registration on-site.
More details coming your way as we approach the biggest celebration yet!!"