Expo Mom 2012 is coming soon! This will be a 2-day event on May 5 and 6, Saturday and Sunday at the Rockwell tent. Expo Mom is open from 10am to 8pm. Here are 10 things you should know before going to Expo Mom 2012:

1) We will have more than 60 booths, extending into the foyer and bridgeway areas of Rockwell! Come in comfy attire and allot ample time to be able to visit the booths and enjoy the activities. If you get hungry we will have food booths you can visit. If you can, bring your water bottle and get free drinking water refills at our Crystal Clear water stations around the venue.
2) Expo Mom features an all-day onstage program, both informative and fun with lots of gimmicks and fun suprises. Check our Expo Mom programme schedule and see which talks and shows you would want to attend and watch.
3) Besides food booths, Expo Mom will also have a stroller parking area, kids play area, food booths, and a mommy lounge for breastfeeding or diaper changes.
4) ENTRANCE INFORMATION: Entrance to the expo is 25 pesos. 100% of registration proceeds will go our MomShare outreach projects.
5) With this entrance fee, each mom gets a complimentary Expo Mom 2012 shopping bag. *Please use this so we can have a plastic-bag free event and help Mother Earth!
*The free shopping bags are offered while stocks last.
6) When you register at Expo Mom, you will be asked to vote for your favorite Expo Mom vendor/ exhibitor. Choose 1 to vote for because the vendor/ exhibitor with the most number of votes wins a prize:)
7) All Mommy Mundo Passport holders get in for free and also get an Expo Mom 2012 swag bag containing goodies and freebies and magazines from Mommy Mundo and our valued sponsors.
*Moms can register onsite for a Mommy Mundo passport so she can avail of the free entrance and swag bag.
*Swag bags are offered while stocks last.
For more info on the Mommy Mundo passport, click here www.mommymundo.com/passport
8) We are also accepting MOMSHARE DONATIONS at Expo Mom 2012! This year Mommy Mundo is supporting the Toy Library project of Inner Wheel Club of the Philippines! Please help us set up this toy library for less privileged children by either donating pre-loved toys and books, or helping us announce to your own communities and networks about our MomShare project. We will be collecting donations at the Expo Mom Entrance and will also be giving 100% of the registration fees to MomShare which includes this project to purchase educational toys and resources for the children.
*We will only accept toys and story books that are in good condition. We will not accept toys that have missing parts or damaged or too old. We will also not accept text books. For more info on Momshare, click here www.mommymundo.com/momshare.
Here are photos from the IWC Toy Library campaigns: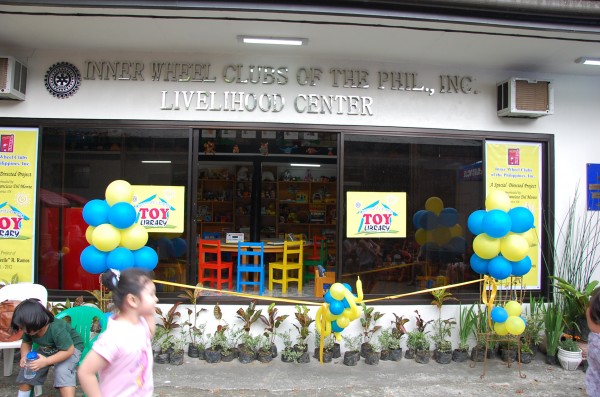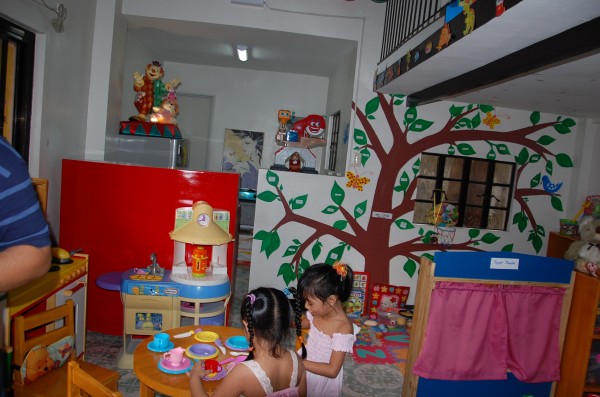 9) Expo Mom 2012 is a WIFI zone courtesy of PLDT! We hope you can share your Expo Mom experience with your online friends on Facebook and Twitter while you are at the Expo through your mobile devices:) Visit our sponsors who have laptop stations and "like" their Facebook pages, you may win some cool gifts from them too.
10) Expo Mom 2012 is a celebration of modern motherhood! Have you chosen your modern mom badge yet? See more info in this page: https://expomom.com/2012-theme-modern-motherhood/ or on our Facebook page.