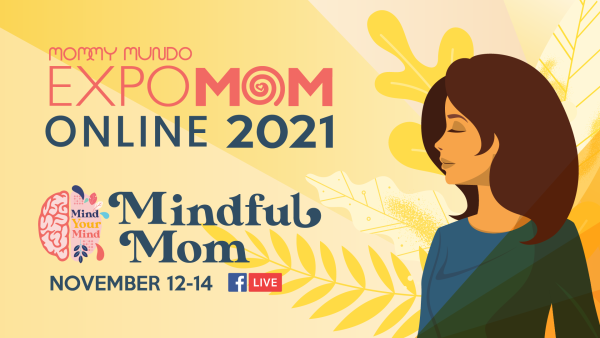 Mommy Mundo's flagship event, Expo Mom, closes its 13th year this November 12, 13, and 14, 2021 with its fifth online run! The event supports Mommy Mundo's non-profit corporation, Momshare, in its outreach projects for underprivileged families.
Mommy Mundo has always endeavored to encourage moms towards mindfulness. From articles, events, and activities to even hosting Mindful Mom retreats, which were first born in 2015 from, the campaign Mom Manifesto. The campaign went on to win a Philippine Quill Award for Top Communication Skills, and the retreat was among the most popular activities of the community.
As Mommy Mundo continues its journey it intends to keep encouraging and teaching mindfulness, continuing on to 2022 with mindful activities, such as those that will be discussed in this November's Expo Mom!
Expo Mom 2021: Mindful Mom is co-presented by Baby Dove, PLDT Home and EnfaGrow All Nurapro Four and sponsored by Photobook Philippines; with the valuable support of Media Partners Inquirer.Net, Pop!, Manila Bulletin, Our Awesome Planet, TheAsianParent Philippines and When In Manila; with Community Partners: Camp Explore, Kindermusik Philippines and Jeron Travel & Tours Corp.