OUR LATEST PROJECT!!! As we approach the second half of summer and we prepare for our own kids' school materials, we also try to think of our fellow mommies who might be worrying about how they can get the budgets for their kids' uniforms and school materials. So for this coming EXPO MOM, we pledge all entrance fees to purchase and put together uniforms and school supplies for these children in need.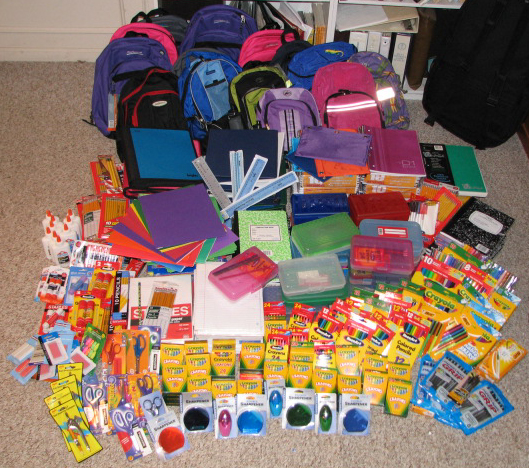 Again, we need your support, mommies!! Here are ways you can help:-):
1) DONATE USED OR UNUSED OR NEW ITEMS. You may wish to pledge donations of the actual items. Just email us at info@mommymundo.com and tell us how many items and which ones you are willing to donate. We can pick up the items from you or you may bring it to Expo Mom on May 7 or to our office at Fun Ranch. Here are items you can donate!
a. School bags
b. School uniforms, shoes
c. School books/ storybooks
d. Pencil cases
e. Pens, pencils, crayons, art materials
f. Pad paper, Notebooks
2) Come to Expo Mom and simply pay the P25 entrance fee as 100% of this goes to the kids too! We will also be accepting donations in cash and kind at the MomShare table.
3) VOLUNTEER your time! Once we have all the donations collected, we will be needing help preparing and packing the items for distribution. If you would like to come and help us pack and/or distribute, please email us! If you would like your kids to come and join us, they are by all means welcome!
MomShare! is Mommy Mundo's YOUR outreach arm. Our goal is to provide opportunities for all of us (including our kids and our families) to be able to help other moms and families who are in need. THANK YOU in advance for your continued support and generosity!:)