Bringing to fore best of modern motherhood, Mommy Mundo's flagship event, Expo Mom brought together more than 3,000 participants in just two days. Thousands of active moms and dads (and their adorable babies!) attended Expo Mom 2012 last May 5-6 at the Rockwell Tent, Makati City.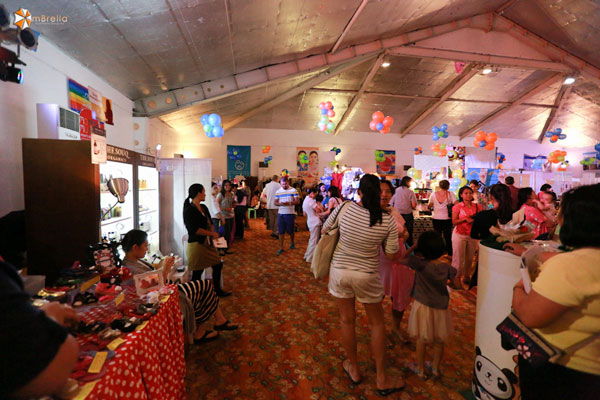 A 25-peso entrance fee for every attendee was donated to MomShare, Mommy Mundo's outreach program. We raised almost Thirty thousand pesos for MomShare! Mommy Mundo Privilege Passport holders got to enjoy free entrance to the venue, plus a tote bag.
The event was kicked off by opening remarks from mommy host Patricia Bermudez-Hizon. Several speakers also joined us for talks and demonstrations, as well as our Mommy Matter's REAL MOM brand ambassadors.
There were activity booths such as a Photo booth and Face Painting, for the kids and kids at heart. The little tykes also got to have fun playing in the designated Kid's Play Area. There was also a Mommy lounge for breastfeeding and diaper changing.
With such a variety of products and services from 86 exhibitors, ranging from infant clothing to mommy-daddy products, moms and dads sure had fun shopping for their little ones.
Expo Mom 2012 was co-presented by Mommy Mundo, PACE (Philippine Association of Childbirth Education), Shop Mommy Matters, GlaxoSmithKline, Anmum, Sweet Baby Diapers, and Goldilocks. Supported by Cordlife Philippines, Cycles Mild Laundry Detergent, Cradle Baby Bottle and Nipple Cleanser, Samsung, Havaianas, Crystal Clear, Lactacyd, and Tiny Buds. Media Partners were Breakfast Magazine, 105.1 Crossover, WorkingMom Magazine, Manila Bulletin, Sense & Style, Smart Parenting, Lifestyle Network, Multiply, Mommy Pages, and Urban Mom.
To recap this successful event, watch this video, produced by MBrella Multimedia Group